Clifford Gibson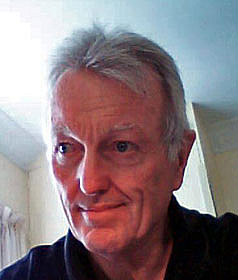 Since returning to his business consulting practice in 1993 as a member of the Phae Group, Cliff has been actively involved in providing advice to a range of businesses in New Zealand, Australia Czech Republic, South Africa, Singapore and the Pacific. A significant component of this work has been the development of business development strategies including R&D and business development plans. Offering commercialisation of intellectual property assistance, Cliff regularly calls on his knowledge of collaborative ventures and capital raising from both private and publicly funded sources.
During the period 1983-1988, Cliff was the principal of Mitac Associates a consultancy focussed on technology commercialisation and broking.
From 1988-2003, Cliff was a director of AWA NZ subsequently rebranded as Radiola Corporation. As the manager of the Systems Group he was responsible for the management of the company's Telecommunications, Systems Development, and Customer Services business units.
Professional Affiliations:

Fellow, Design Institute of New Zealand
Member of NZ Standards Head Committee (SC600) for Information Technology and Telecommunications.
Member of The Competitiveness Institute (TCI)
Member of Export New Zealand
Authorised implementer of the SEI Capability Maturity Model.

Specialisation:

Strategy development and implementation programmes.
Preparation of business development roadmaps.
Preparation of business cases for public sector and private sector funding.
Development of technology strategies and commercialisation road maps.
Recognised authority on collaboration i.e. the establishment of collaborative ventures and R&D projects.
Design of business performance transformation and improvement programmes.
Design and implementation of international business development programmes.
Performance and process benchmarking.
Public sector strengthening programmes.
Tony Kane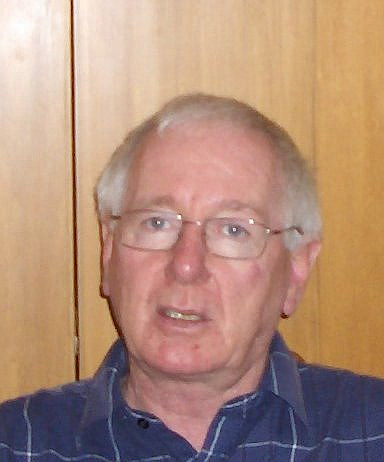 Tony has been a full time consultant and Director with Phae Group since 1993. Prior to this he held a number of management and skills development roles within a large Government Department.
He has wide experience in the development of business strategies, business plans and technology strategies and takes great delight in assisting companies and their owners and managers realise their company goals and personal aspirations. This often includes the preparation of documents to assist in the raising of capital and providing assistance in the development of relationships with banks, investors, clients and suppliers. A significant portion of his time is spent assisting companies and individuals commercialise new technologies and ideas and has developed strong networks to aid this process.
Qualifications/Professional Affiliations:

Judge of the Waikato Business Excellence Awards (current from 2004)
Previous judge of the Waikato Export awards and South Waikato Business Excellence Awards
Past Executive Committee member of the Waikato branch of the Export Institute
Past Accredited Agent for Technology NZ Grants for Private Sector Research & Development (GPSRD)
Past Deputy Chairman of Enterprise Hamilton
Certificated Lead Assessor IQA (Australia)
Lead Assessor Registration Board (UK)
Accredited Hazard Analysis Critical Control Point (HACCP) Coordinator
Bev Edlin (BBS, MBA, PhD)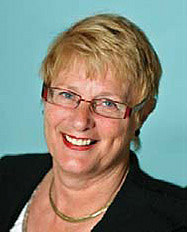 Bev brings a mix of practical application, academic knowledge and an in-depth comprehension of board oversight and strategic obligations to any board table, education session or assignment she is involved with. When this is coupled with her a broad business knowledge and experience her governance contribution ensures there is rigour during any debate and risk is mitigated.
Bev has held and currently holds a number of directorships (chairing three boards) and is on a number of not-for-profit boards, commercial enterprises and community trusts. She has been instrumental in the creation of four boards. Currently she is a presenter for Massey University's MBA Corporate Governance module and presenting courses on behalf of Victoria University. As an executive director of Valeo International she runs an educational programme covering courses relating to governance, leadership, strategic planning and marketing and is often asked to speak at conferences.
Bev's practical experience has been gained through personal involvement in a diverse range of industries, enhanced through continuous professional development. She was the Director in charge of the Institute of Chartered Accountants' Professional Development programme, Promotional and Sponsorship activities, and all matters relating to communication and knowledge sharing for over twelve years. Since that time has consulted to business.
Bev holds a doctorate in Business and Administration from Massey University. Her thesis was entitled: "Corporate Governance: The determinants of effective governance." The demand for her refreshing view on process and Boardroom behaviour has seen her present papers at International Conferences including the Academy of Management in Philadelphia two years ago.
Working with local government bodies and regional development agencies has involved Bev in many cultural, philanthropic, and recreational and health related initiatives. With these and other projects she has worked closely with tangata whenua, as well as other people with diverse ethnic and cultural backgrounds (Dutch, Aborigines and Canadian Indians Communities). As a strategic thinker with proven leadership skills, strong business and accounting skills and abilities Bev brings a wealth of experience and knowledge any initiative she undertakes.
Professional Affiliations:

Institute of Directors
Member of Massey University's Alumni
Business Advisory Boards - Kapiti-Horowhenua